1. Complete the HDMI connection, switch to the corresponding signal source, and display the picture.
2. Press the menu button on the remote control to display the menu page - click on the video setting -and choose the corresponding picture mode.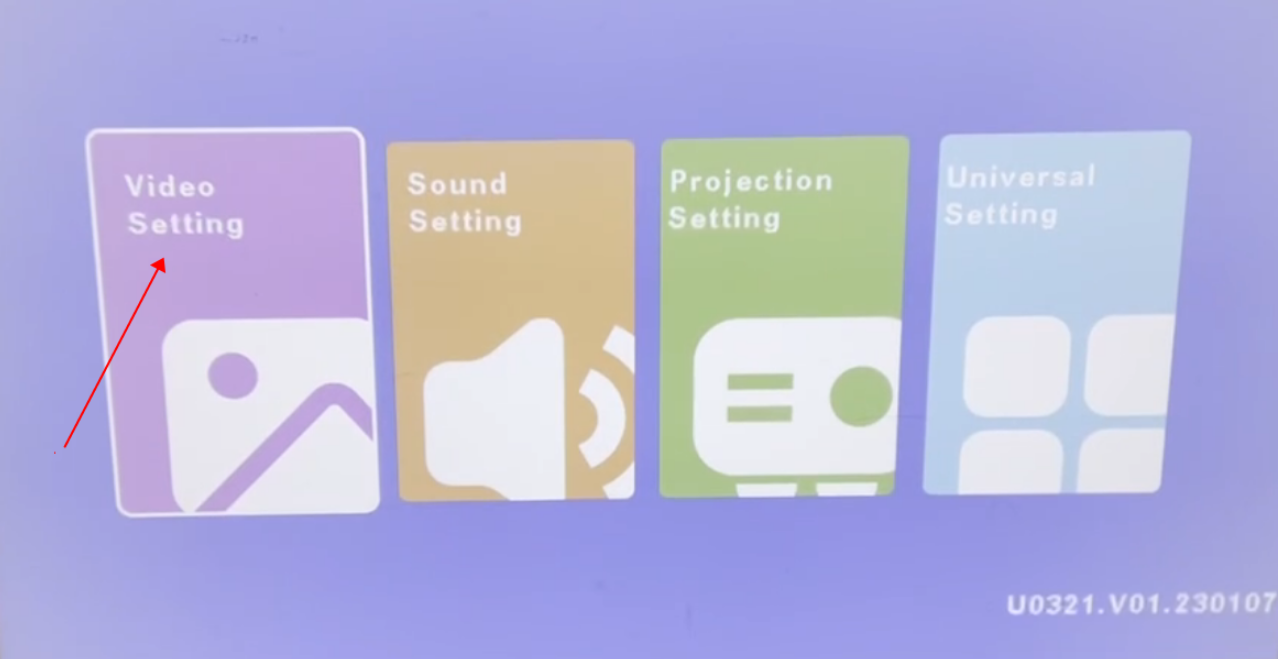 3. In the Picture mode - user: you can manually adjust the brightness and color according to your needs. Other modes are fixed settings and cannot be adjusted manually.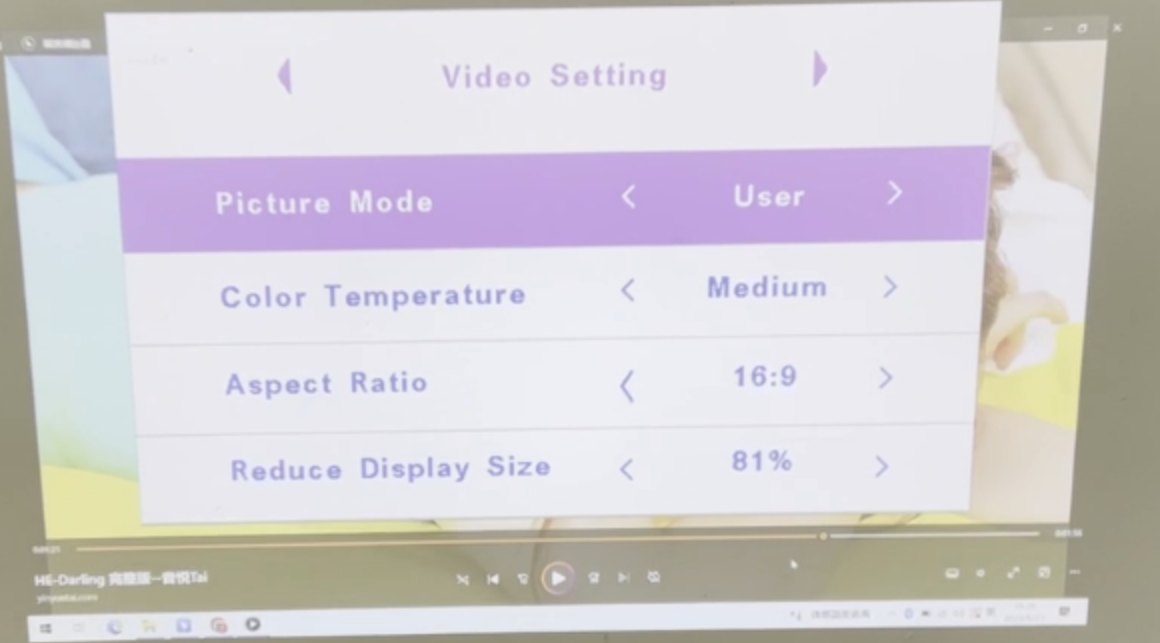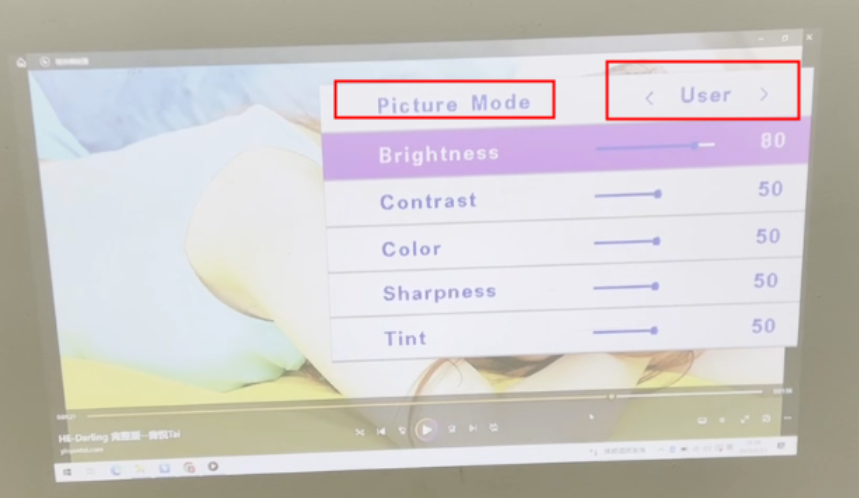 4. Click on the video setting the color temperature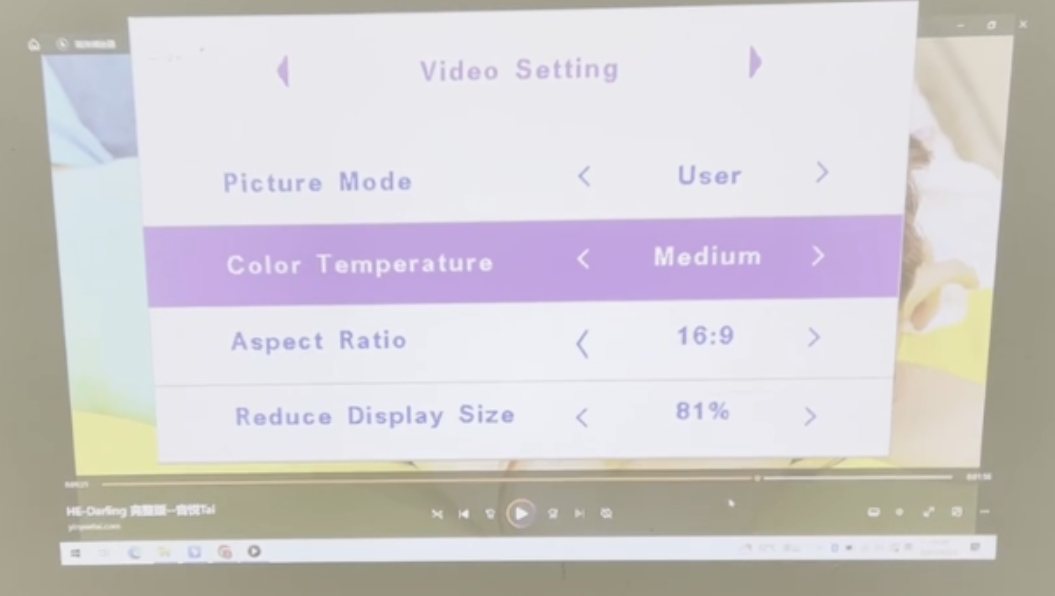 Note: If the settings are wrong, please restore the factory setting.