Connect the projector and the device with the AV cable.

Press and hold the "Source" button of the projector or remote control to enter the input source interface.

Select AV, press "OK" to enter, press the return key to exit, and return to the main interface of the projector.
Note:
Make sure to connect the AUX cable to the connector marked "AV" on the projector, if it is connected to the "headphone" connector on the left by mistake, the connection will fail and no sound will come out of the projector.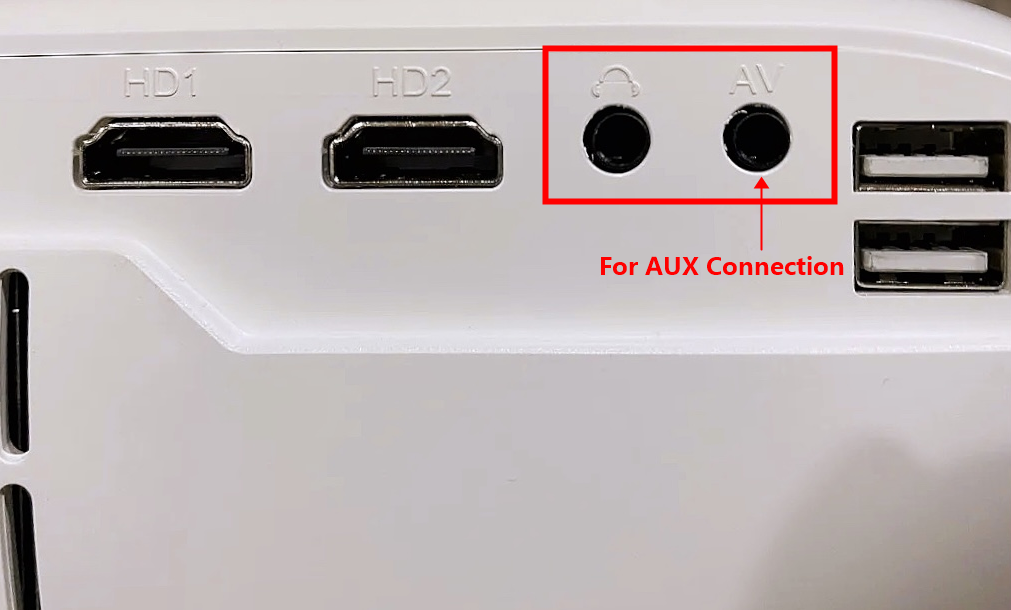 This connection is recommended for DVDs, but for other devices such as phones, PC, etc., the HDMI connection is recommended for more stable picture transmission.
If you have additional questions, please do not hesitate to contact Ultimea customer support at support@ultimea.com for further assistance.