The P20 projector can be connected to an external speaker like a soundbar via Bluetooth. Here are the instructions:
1. Use the HDMI cable to connect with the PC, switch the source is HDMI1/HDMI2
2. Turn on the projector and Soundbar Bluetooth mode to ensure that the device is in Bluetooth pairing mode.
A:Press the "EXIT" button on the remote control to enter the menu page of the projector,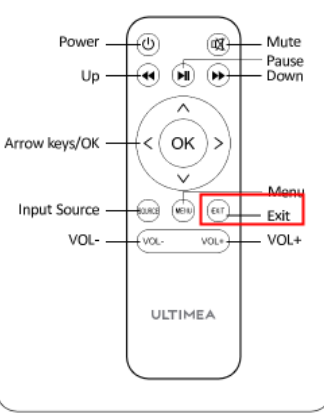 B:Enter BT Setting, and make sure the status is the "on" mode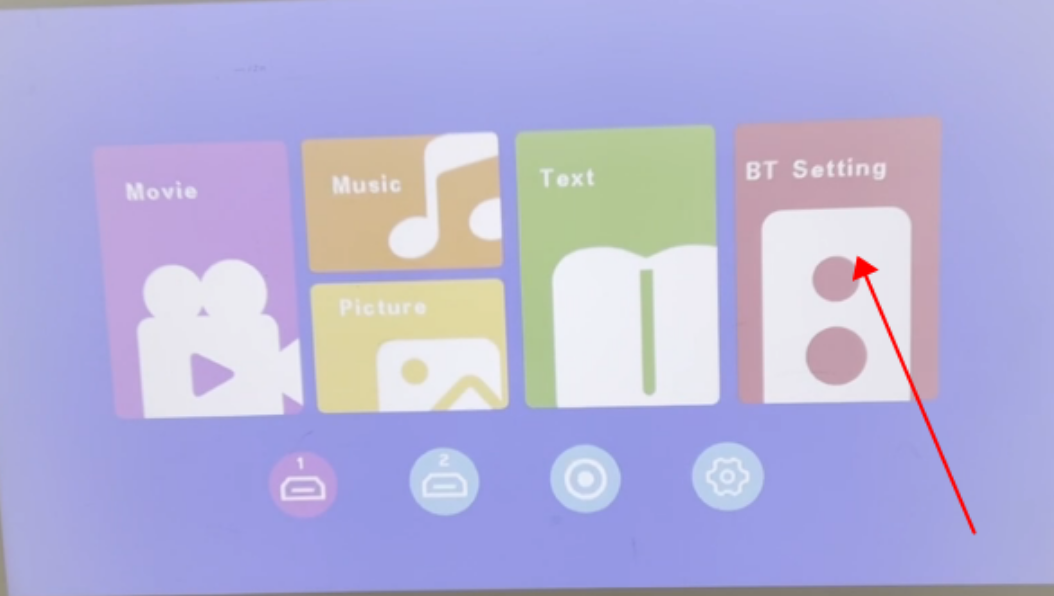 3. Click on "Search" to search for the soundbar or other BT signals that need to be connected, and then click the "OK" button to pair them.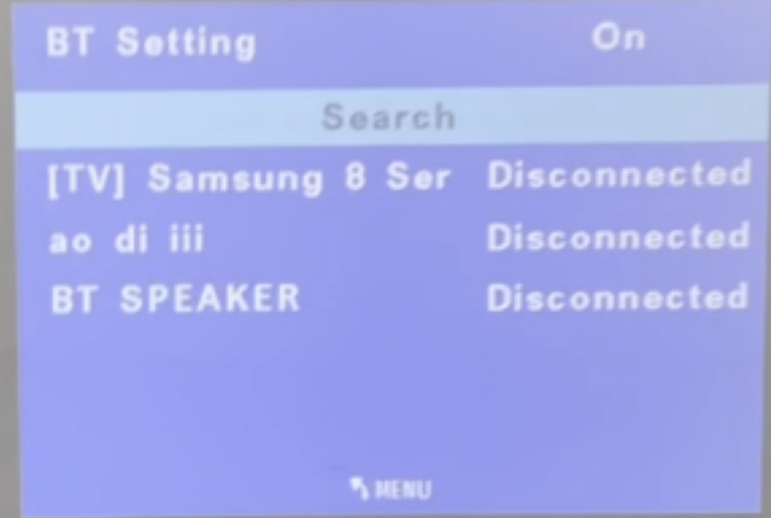 Note:
The projector Bluetooth does not support connecting to mobile phones, only supports connecting to external speaker devices, such as Bluetooth headphones and soundbar
If you have any question, please do not hesitate to contact Ultimea customer support at support@ultimea.com for further assistance.