Three common
installation

methods:

horizontal placement, ceiling installation, triangular bracket installation

Note:
During the installation process, please do not operate with electricity to avoid electric shock hazards and projector circuit failure.

Please keep a gap of at least 30 cm from the wall. Do not cover or block the projector's vents with any objects. Make sure that the projector has enough ventilation to ensure the projector's. performance and reliability

If you have a projector screen that needs to be mounted on a ceiling, the projector cannot be higher than the upper edge of the screen, otherwise, it will affect the image effect.
1.

horizontal placement: a

djust the image projected on the screen
Check the horizontal and vertical settings of the screen:
Manual height adjustment:
Please adjust the projection height with the bottom adjustment screw (5cm) or purchase a separate stand and use the automatic keystone correction to adjust the screen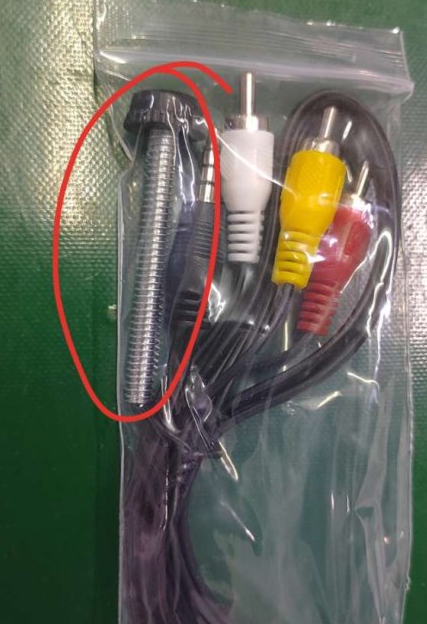 2. Ceiling installation
1.Please purchase a universal projector ceiling mount;
2.The screw holes size:1/4 M6*11mm; It is used in installing the ceiling brackets.
Screws need to be purchased by yourself, usually included in the ceiling bracket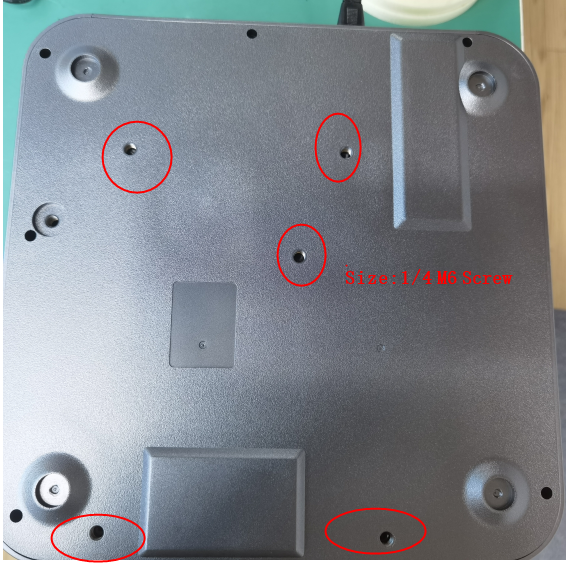 3.Adjust the projection mode by selecting
Settings-Projection image Settings-Install Mode-Front Desktop/Rear Desktop/Front Ceiling/Rear Ceiling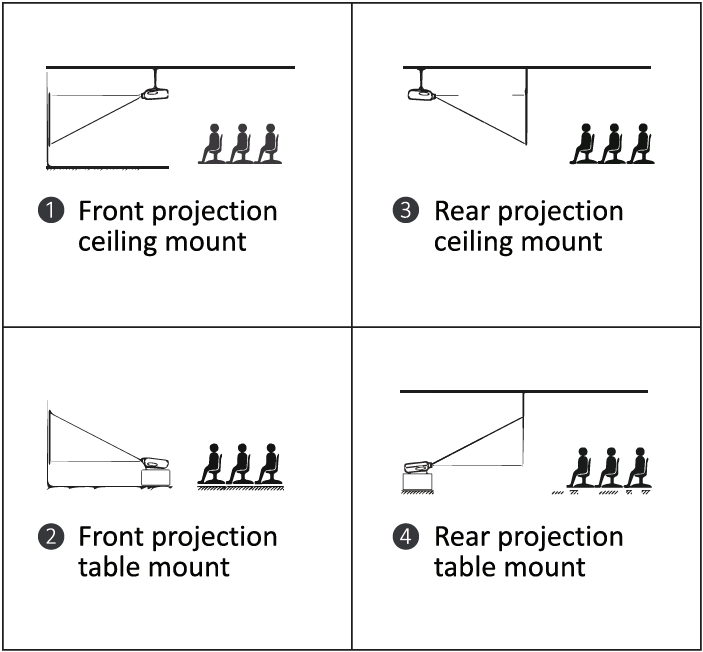 3. T

riangular bracket installation
1. First, assemble and fix the bracket in the projection position, and assemble and fix the connecting rod to the base.
2. Align the screw connector of the projector with the nut on the head of the stand
3. Fix the projector to the stand in a clockwise direction.
If you have additional questions, please contact Ultimea customer support at support@ultimea.com for further assistance.